LoadPath specializes in pre-manufactured industrial metal buildings, servicing clients primarily in the fields of Mining, Oil & Gas, Forestry, Hydro, Trucking and Aviation. We also provide light commercial retail structures.
Pre-Engineered Steel Buildings:
Used welded 3-plate moment-frames and cold formed roof and wall assemblies.
Structural Steel Buildings:
Are designed & fabricated from conventional steel sections – usually married to pre-eng roof and wall cladding assemblies.
Hybrid Structures
In special cases we combine conventional steel structures with pre-engineered moment frames, for the most efficient overall project design.
Steel Fabrication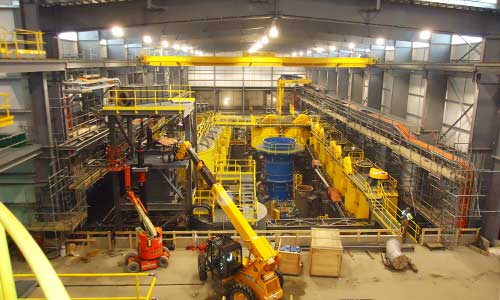 If it's made of steel we can get it done.
LoadPath is capable of providing:
Buildings with large clear spans, mezzanines or building supported equipment.
Buildings with crane ways.
Multi-storey steel structures.
Hybridized steel building designs – pre-engineered moment frames combined with conventional steel structures.
Fast-Track projects.
Engineering and Architectural services, concept to completion.
Foundation engineering & code analysis for local building codes and standards.
The Design-Build method is used to take your project through all phases.
Successful projects are completed when the Owner's specialized business expertise is combined with LoadPath's engineering and construction knowledge. The process leads to a meeting of the minds between the Owner and the Builder in a true partnership. The result is a project that really works, saving time and money.